New model 2022/2023
The new TRAK SUV M93. The original front assembly chain for SUVs.
Chains links made of case hardened high quality steel
Total absence of components on the inner side of the tyre
Advanced technology joint with special materials
The regulation systems allows fitting on several tyre sizes
Patented fitting system
PRACTICALITY AT ITS BEST.
The Trak snow chain is fixed only to the outer side of the drive wheels. Complex operations to attach the chain to the inner side of the wheel are no longer required.


BEST GRIP.
Trak is self-adjusting, thus ensuring a perfect grip between the chain and the tread of the tyre which, ultimately, results in a safer and quieter drive.


EASY TO FIT.
The Trak snow chain is designed with ease of fitting in mind as it simply requires one fixing point on the tyre. Once the car starts to move, the chain wraps round the wheel without requiring any manual intervention.
Link

The chain is made of ø 4mm round section high alloy, core-hardened and galvanised steel links.
Gripping unit design features

Core-hardened and galvanised cross bars. Steel strengthening bars and rubber compound self-tensioner.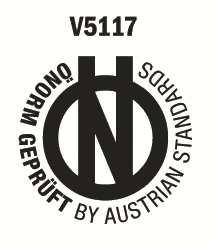 N 001491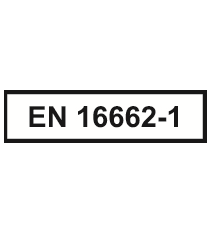 Class 0-16mm